Top Wine Tour Destinations Around The World
The go-to resource for choosing your dream culinary vacation. Find all you need to know about the top destinations and ways to elevate your cooking skills & knowledge.
Discover Culinary Vacations now
"Where there is no wine there is no love " - Euripides.
Whether you prefer to relax with a glass of wine after a long day or it's your drink of choice at get-togethers, nothing compares to enjoying wines where they are made. It's an experience that may just change your life forever – and we'd like to think, for the better.
All wine enthusiasts should be able to enjoy unforgettable moments, this is why we offer a vast selection of wine-focused holidays in some of the most sensational wineries in the world.
With so many great wine destinations to choose from, narrowing down a short list can be dauting. Fret not – We've done the grunt work for you! Here are our picks of the top wine tour destinations that you really visit at least once in your lifetime!
Note: BookCulinaryVacations offers a flexible cancellation policy. Should you not be able to travel as scheduled, we'd be happy to help you alter your booking with the same organizer or a different organizer.
Italy
Image credit: Fattoria di Monticello
For those who are avid wine drinkers, Italy is a place we urge you to head to. Wine is extremely popular in Italy and the great news is in each of this country's region, there are at least a handful of distinctive wines worth looking for. Whether it is red or white, you are guaranteed to discover some of the finest wines you have possibly tasted. It is no wonder that the Italians often enthusiastically use wine in their cooking. Just like W.C. Fields once said, "I cook with wine, sometimes I even add it to the food."
Explore the wealth of vineyards and wine cellars in regions such as Venato, Tuscany, and Piedmont (the three major regions producing high-quality wines), and have a taste of their famous wines such as: Barolo and Barbaresco (red wine) in Piedmont, Orvieto (white wine) in Umbria, Montepulciano in Abruzzi, Vin Santo (also known as "holy wine" served as a dessert wine) found especially in Tuscany or even the Marsala (which is frequently used for cooking) - the list is endless.
If you felt that you haven't had enough during your visit to Italy, you can always buy a bottle or two to bring home to enjoy with your family and friends!
Greece
Image credit: Wine Tours Greece
When it comes to deciding where you should go for a wine vacation, Greece may not be the obvious option. That said, you will be surprised to know that, Greece is one of the oldest wine-producing regions in Europe. It was the first nation to have produced wine 6500 years ago. It's safe to say that wine plays an important part in Greek culture.
Among the spectrum of wine choices available here, there is one particular wine you simply must not miss trying out: Assyrtiko, Greece's signature white wine.
First planted in Santorini, it produces bone-dry citrus aromas mixed with an earthy, mineral aftertaste due to the volcanic soil of the island. Other wines available in Greece worth giving a taste are the Vinsanto (a combination of Assyrtiko and, Aidani and Athiri grapes), Agiorgitiko, Malagousia, Moshofílero, Muscat (usually consumed as desserts), Mavrodáfni and so much more!
France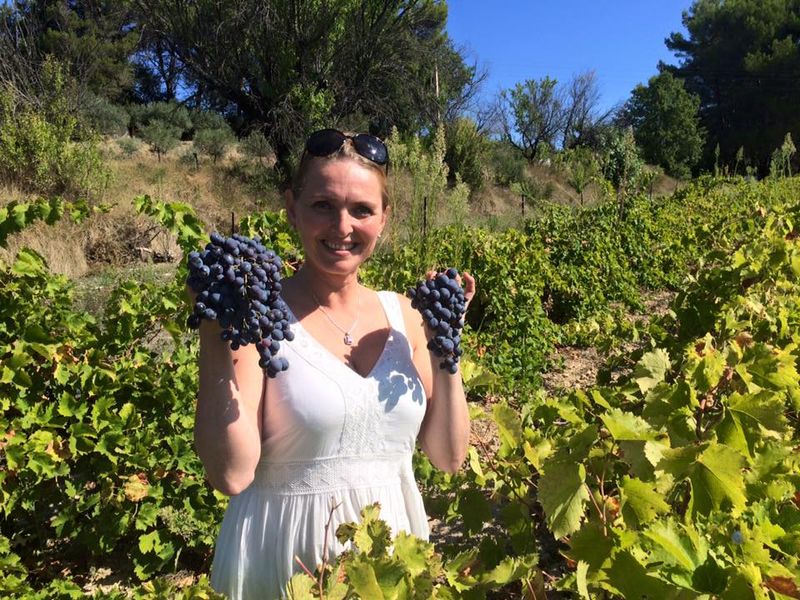 Image credit: Les Pastras
When we think of culinary vacations in France, we conjure images of couples walking hand in hand along the Seine or enjoying a glass of wine (alongside local cheeses) whilst gazing into each other's eyes! After all, France is one of the most romantic destinations in the world!
Hence, it's of little surprise that the French enjoy cooking and sharing a deliciously decadent meal with their loved one to show their affection. Fortunately for us, the typical French meals (except for breakfast) are usually accompanied by wine. With wine so freely available and often priced much cheaper than water in France, this country is every wine lovers' paradise!
It's widely accepted that France has a reputation for producing some of the highest quality and most prestigious wines in the world.
You can literally find fines wine everywhere in France especially in regions like Alsace (primarily produced white wine), Bordeaux (famous for red wines especially blended from Cabernet Sauvignon, Merlot and sometimes Cabernet Franc, and dry sweet white wines), Burgundy (renowned for its famous Pinot Noir), Loire Valley, Champagne (home to major sparkling wines), Rhone Valley, Provence (best known for its rose wines), etc., which are the major wine growing regions. But of course, don't just take our word for it. Head on over to this beautiful country to find out for yourself!
Portugal
Image credit: Quinta da Lapa
Another country in Europe worth to travel to is Portugal. In addition to its wine, it has so much to offer from its vibrant culture to the great food and idyllic sceneries.
That said, if you are a wine enthusiast, then a drive through the Douro Valley is a must. Here at this enchanted valley, you will be able to find the grapes that produce Port wine, which is the country's most famous export wine.
When this wine was first developed, it was light and sweet. However, in 1703, it has been changed to be much richer and sweeter. Because of that, it's a dessert wine and is served just below room temperature.
Another renowned wine found in Portugal is the Vinhos Verde or also known as 'green wine'. This light refreshing and fruity white wine is commonly produced in the Minho region that one should not pass upon. Besides these two options, there are other abundant varieties of white and red wines that one should go on wine tours and discover them at the different regions like Alentejo, Lisbon, Algarve, Madeira or Dão.
Spain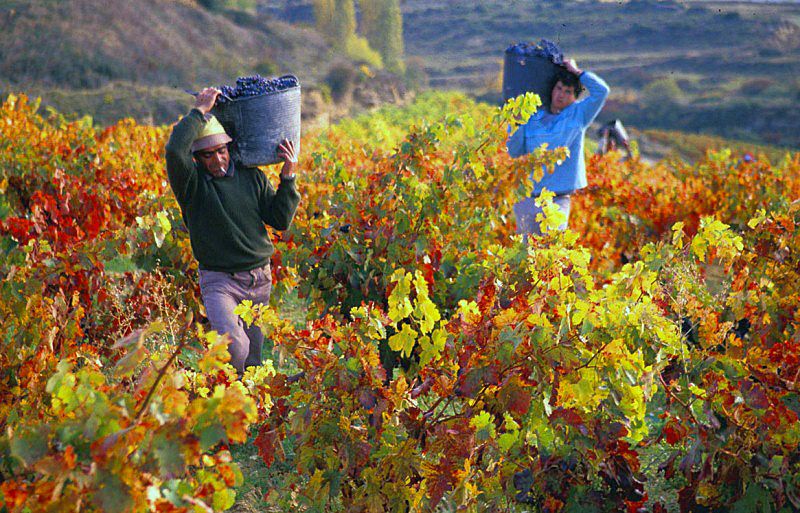 Image credit: Bonito Norte Viajes SL
After your holiday in Portugal, why not stop by its neighbor, Spain? The Spaniards are famed for their spirit of living life to their fullest, so you will be sure to have the time of your life with lots of good food, wine, and dancing! But, since we're talking about wine holidays, let's focus on how fantastic the wines are in Spain!
Did you know that Spain has more land devoted to grape-growing than any other country in the world? With the Mediterranean climate (warm temperatures and cooling breezes), it is much more favorable to grow vines, so there's an abundance of wine options to choose from. It has over 400 varieties of grapes planted across the country!
Go ahead! We encourage you to sample this nations' incredible wines like Alicante, Cava (a sparkling wine famous in Spain), Txakoli, Monastrell, Tempranillo, etc. through wine tasting and tours offered all around Spain.
A visit to the Catalonia region is also highly recommended as it is the home to award-winning red wines!
Croatia
Image credit: Taste Dalmatia
Although not as popular among travelers as Italy, France, or Greece, Croatia is a European gem blessed with picturesque views and beautiful blue waters. What you may not know is that in Croatia also has an exciting cuisine featuring amazing dishes that will treat your taste buds such as Crni Rizot (black risotto), Pasticada s njokima (queens of dalamatian cuisine), or Skampi na buzaru! While you're there, don't forget to indulge in a glass (or two) of Croatian wines as well.
Traditionally consumed with meals, wine is a common beverage in Croatia. Usually, the wine is diluted with either still or sparkling water to develop a drink known as gemišt (a combination of white wine and carbonated water), and bevanda (a combination of red wine and still water).
Add Dalmatia, Istria, Slavonia, and Plešivica to the list of must-visit wine regions for they are the four primary areas in the country, where you can find the main grape varieties that produce world-class Croatian wines!
Australia
Image credit: Andy's Trail
Australia is hands down one of the world's most popular travel destinations. From Sydney to Canberra, Perth, Adelaide, Brisbane, and Melbourne, you will be able to experience the best holidays, admiring the wondrous landmarks, exploring the country's outback, indulging delicious foods, and enjoying some of the incredible wines in this country!
Across Australia, there are more than 60 wine regions, all famous in the world. Within each canton (region), you will be sure to find distinctive and innovative flavors.
Some of the few regions that you must most definitely make time for are Barossa Valley in South Australia (world's oldest Shiraz vineyards), Margaret River in Western Australia, Perth (award-winning Sauvignon Blanc and Chardonnay), and Yarra Valley near Melbourne (known for its flagship Chardonnay, Pinot Noir, and sparkling wines). You can also join some wine festivals that take place throughout the year, where a delightful spectrum of unique wine flavors of Australia is proudly showcased.
USA
Image credit: Tango Tours
As the third largest country in the world, USA is a vast destination for travel enthusiasts to explore. Why you may ask? Well, first of all you have all those amazing Sates to discover! You can literally find every activity you possibly dream of in USA, and of course, this includes going on wine tour and tastings!
As you probably already know, Napa Valley (in California) is one of the most popular destinations for wine tours and tastings. But you may be surprised that it is not the only option within the US that is worthy of visiting. Thinking of going on a wine tasting over the weekend? There are also great wineries found in Texas Hill Country, Willamette Valley (Oregon), Fennville (Michigan), Finger Lakes (New York) or Columbia Valley (Washington), where you can find the best yields like the Cabernet Sauvignon, Chardonnay, Riesling, Syrah and Merlot.
---
Excited to discover the best cuisines and wines of the world? Why not book a culinary vacation in Europe and enjoy amazing food and wine while exploring what some of the world's best travel destinations have to offer?