Tips for Planning an Unforgettable Culinary Travel Adventure
The go-to resource for choosing your dream culinary vacation. Find all you need to know about the top destinations and ways to elevate your cooking skills & knowledge.
Discover Culinary Vacations now
Food and travel go together like two peas in a pod.
Culinary tourism is one of the most exciting ways to explore the cuisine, vibes, and culture of a place. It is the food that connects people.
While planning to discover the art, history, and beauty of a country, why not unravel the secrets behind its tasty dishes as well? Food serves as the identity of a region and as a significant element of its culture too.
Think about Italy and one of the first things that come to mind will be pizza; while if we dream of Greece we immediately crave a Greek Salad. Or maybe you fancy some exotic Asian food and think about the flavorful Vietnamese Pho.
Exploring the local flavors is also a learning experience. Those who love to cook and those who are typical foodies can pamper their taste buds with unique recipes and try them later at home.
Should you have a culinary vacation in mind for this year, take a look at the following suggestions to make your experience the most memorable one:
Enjoy a culinary vacation safely in the COVID-19 era
There's no denying that 2020 has brought many changes in the entire world, across all industries.
Travel has suffered greatly but, as countries began to open, local authorities and tourism operators have found ways to keep everyone safe as they started welcoming travelers once again.
Traveling in the COVID-19 era is, without a doubt, more challenging and there are various things to keep in mind. Before you even figure out if you can travel to your preferred destination, be aware of the following:
Proof of a negative RT-PCR test, antigen test, or positive antibodies test might be required to enter a country;
Some countries may allow vaccinated travelers to skip quarantine (Read more here);
Travelers showing symptoms will be placed in quarantine.
However, it's just as important to check the rules for re-entering your country. As the situation continues to evolve around the world, countries have started imposing restrictions on their own nationals returning from abroad.
For example, all airline passengers entering the United States (including U.S. citizens and Legal Permanent Residents) must present a negative COVID-19 test (taken within 72 hours of departure) or proof of recovery from the virus within the last 90 days​.
Within the European Union, however, showing proof of vaccination (in the form of the vaccinating certificate), or that you've recovered from the desease in the past 180 days, or that you have a negative test ensures you'd skip quarantine upon entering the country.
Across the world, travel businesses have started to adapt to the current conditions. And to remain operational, they abide by the local COVID-19 safety regulations. To make it easier for you to find those culinary vacations, we've marked them "clean & safe".
Even though most culinary vacation operators have complied with the COVID-19 regulations, certain traveling options are safer than others:
Choose a culinary holiday closer to home: not only it's safer to reduce travel time, but you'll also save money;
Opt for a private culinary vacation if you prefer to travel with your family, small group of friends, or just your partner. There will be minimal contact with people outside your group and everything is tailored to your needs;
Go on a culinary holiday for couples: deepen your connection with your partner, learn to whip up new dishes, and enjoy time spent in your protective bubble (only you and your loved one);
Take your bubble on a culinary vacation for families: traveling in a small group is safer and you'll get to create memorable experiences with your loved ones. And don't worry if you have younger children as there are plenty of vacations suitable for them, too;
Choose holidays that include a lot of time spent in nature. For example, on a walking & culinary vacation, you'll be spending quite a bit of time exploring the great outdoors. If you prefer to be even more active, take it up a notch with a cycling & culinary vacation.
And rest assured that, even if you would need to cancel a culinary vacation because of new travel restrictions, we are offering flexible booking conditions so that you can reschedule your vacation for free and re-book anytime.
Pick the right food destination
With so many options out there, it can be very difficult to choose your next culinary vacation. First, you should decide whether you wish to go off-the-beaten-path and explore the countryside or stick to the major cities. Both come with numerous benefits.
Also, consider what other activities can be done in the places you want to visit. Combine a foodie vacation with yoga, safari, surf, or cultural tours.
Depending on your interests and, of course, your budget, you should pick the right food spot to soothe your soul.
Some destinations might be closer to your home, while some may be quite far. Therefore, you should also consider the mode of transport and how long will it take you to get there.
If you are a foodie, Europe is an exciting choice for your culinary adventures. Places such as Italy, Greece, France, and Spain offer world-known scrumptious cuisines alongside a lot of culture and history. Should you fancy a bit of off-the-beaten path exploration, keep in mind Hungary or Romania, both famous for their wines and foods. And do pack some comfy walking shoes as there are a lot of charming cities & villages to explore!
In Asia, there are a wealth of countries to choose from, depending on what your taste buds are craving. Thailand is home to spicy & sweet cuisine, while Vietnam is the place where you should try Pho. Flavorful and spicy, India offers a great mix of food, culture, and historical sites. And while you are at it, why not include some time on the beach, too?
Across the ocean, the Americas will entice you with a variety of local and ethnic foods. From the American cuisine which varies greatly between the States, to the exciting Mexican food, and the exotic Caribbean delicacies, your taste buds will be pleased. Or why not head to South America and while you explore the Mayan sites, try some local Peruvian dishes. And don't forget to try some local wines, too.
Down Under, the cuisine features an array of native ingredients. Try the fresh sea food in Tasmania or have a picnic on the beach in Darwin. The cosmopolite Melbourne and Sydney will be a real treat, too. Why not add some adventure to your trip and try surfing during your vacation?
And for probably the most exotic choice, indulge in the cuisine of South Africa. Braai is a staple, but you should also try the curries, bobotie, and bunny chow. While you are here, you may want to go on a safari, too.
Key takeaway: Pick the food destination that matches your passion.
Understand the local culture
A culinary trip is not just about enjoying exciting cuisines; it is much more than that. A food trip opens new doors to welcome people from numerous different cultures, bringing them closer and building a strong bond of love and friendship. Every food destination has its unique dishes and tastes that help you learn more about the local culture and the way people live their lives.
During a culture and culinary vacation you will be able to discover aspects of the place you visit that will be fascinating. You get to immerse yourself in the country's culture both through culinary experiences and by discovering historical places.
Key takeaway: Explore a new culture with every culinary destination.
Figure out the foods you wish to try
Don't forget to make a food list. While you are on a mission to discover new cuisines, putting together a list of the most exciting dishes to try is essential.
Visiting Italy and missing out on having a local pizza? Going to Atlanta and skipping a pecan farm? Sounds impossible, right?
To ensure that you don't miss any major food spot as well as the most famous local dishes, plan out the itinerary based on the famous local dishes and your interests. Be open-minded and try foods that you may otherwise avoid.
Collect hands-on information about the farms, crops, and the local recipes and make them an essential part of your food trip. Ask the vacation organizers about the farmer's markets in the area and what produce is in season when you visit, so that you get the most out of your trip.
Key takeaway: Your culinary trip will be incomplete without trying out the famous local recipes.
Get the help of locals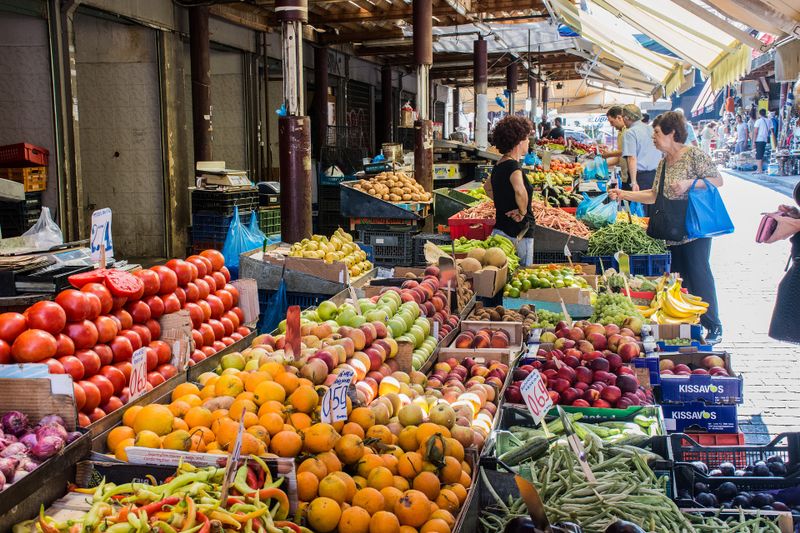 Like any other form of traveling, culinary tourism brings the most flavorsome and divine experiences of exploring food, history, and cultures together. Mouthwatering recipes surely have some fascinating stories behind them – how the dishes were named, their evolution over time, and many other associations of food with places reveal many secrets about the city you're in and its culture.
A local organizer can be of great help in this voyage of taste and flavors. Your acquaintance with the local dishes, famous food spots to visit, and the history of the place are enhanced with their help & knowledge.
Key takeaway: Get the help of a tour guide to reveal the mysteries behind the local food.
Keep a small first-aid kit with you at all times
Every traveler should keep medicines handy no matter where they travel.
This is extremely important especially when you plan to sample foods that you have not encountered before.
Trying the local food and experimenting with new flavors can be quite upsetting for the stomach. So, make sure to ask your general practitioner about medicines you should carry with you. Ideally, you want to include an anti-acid, antihistamine, probiotic, anti-diarrhea pills, a pain killer, and a mild antibiotic.
Also, if you have any allergies or intolerance, make sure to let the organizer know ahead of time. Even if the local foods feature dishes that you may not be able to eat, there are always just as famous alternatives.
More so, be mindful of the weather. If it's hot outside, you need to replenish the fluids so that you won't get dehydrated. Carry a water bottle with you all the time (and ask locally if it's safe to refill from public fountains).
Key takeaway: Don't ignore your health while discovering the world of taste and flavors.
---
Food brings people together and unveils the authenticity of a place. Go on a culinary and culture holiday to experience the true nature of a new country!