5 Foods that Can Elevate Your Mood and Make You Feel Like a New Person
The go-to resource for choosing your dream culinary vacation. Find all you need to know about the top destinations and ways to elevate your cooking skills & knowledge.
Discover Culinary Vacations now
It's a proven fact that your nutrition has a great impact on your mood. Did you know that more than 16.1 million adults suffer from depression in America each year? When something affects so many people, it's important to know what you can do to help boost your mood.
We will talk about how some amazing foods can benefit people who suffer from depression. But it's not just people who are depressed that can benefit from these mood-boosting foods; these are also the best brain foods out there, and will really help anyone to feel better, be able to focus more and think clearer. They are also comfort foods, but not in the sense that we all think of – no doughnuts and cakes on this list – but foods that genuinely bring you a sense of comfort when eaten habitually over a period of time.
Are you suffering from depression? Are you worried or stressed? Let's go through the top five foods that elevate your mood and help fight stress!
What is Depression?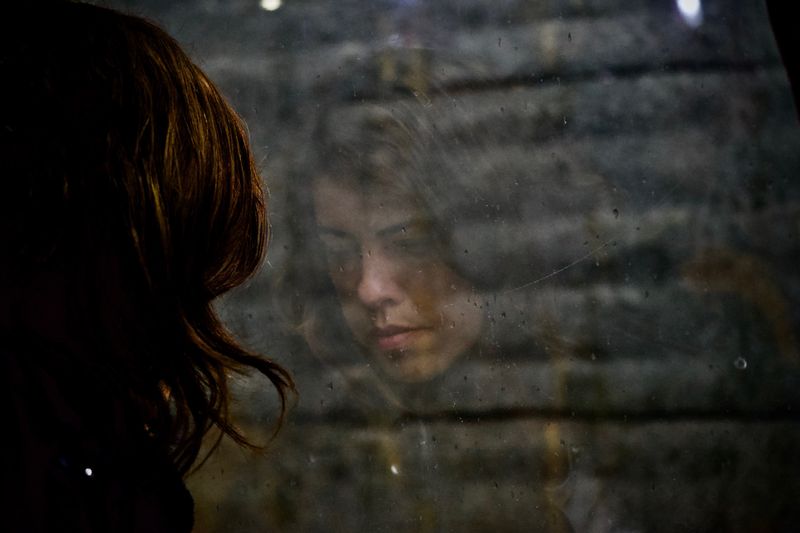 What actually is depression? Are you just sad or is it something worse? Well, depression is often described as periods of feeling intense sadness and when other symptoms of depression – feeling helpless, worthless etc – last for more than a few days or weeks, preventing you from living a normal life.
The Link Between Depression and Nutrition
So now you know what depression is, let's talk a little bit about how nutrition affects your mood and your mental health. Nutrition can play a key role in combatting depression. Eating the right foods to boost your mood and provide you with the right nutrients can re-balance the chemicals in your brain that cause depression.
1. The Benefits of Chocolate
Chocolate, namely dark chocolate, is a great food for boosting your mood, especially if you're a woman. It's been shown that consuming 40g of dark chocolate every day greatly reduces stress levels. This is great news for all you chocoholics out there! Just make sure you account for the extra calories that 40g of dark chocolate contain, so you're not adding further stress to your life by piling on the pounds.
2. Why You Should be Eating Brazil Nuts
Brazil nuts are amazing because they are a fabulous source of Selenium. If you suffer from depression, anxiety or low mood, studies have shown it's likely that you are deficient in selenium. What makes Brazil nuts even more amazing is that all you need to do to get your RDA of selenium is three whole Brazil buts; that's it! Try having them as a snack along with one of the other mood-boosting foods on our list to elevate your mood and fight depression and anxiety.
3. Oily Fish Isn't Just a Good Source of Protein
If your diet allows it, you should be eating oily fish on a regular basis, as it's a wonderful and healthy source of protein. Not only is it a good source of protein, but it also contains a huge amount of Omega-3 fatty acids. And do you know that Omega-3 fatty acids can have an impact on depression and anxiety?
A 140g serving a week is enough to boost your mood, so try having some mackerel for one of your meals each week. Alternatively, you can get Omega-3 fatty acids from poached eggs too, which make a delicious breakfast when served on toast!
4. Why Are Bananas so Brilliant?
Bananas are such an amazing fruit because, as well as being tasty and jam-packed with vitamins and minerals such as vitamin A, B6, and C, they also contain the amino acid tryptophan. For those of you who don't know, tryptophan helps to raise the serotonin levels in the brain, the chemical responsible for balancing your mood. Not only do bananas contain tryptophan, but they also contain vitamin B6, which actually helps tryptophan to be converted into serotonin.
Aren't bananas fab? All you need is one medium-sized banana every day to help boost your mood.
5. Start your Day the Oatmeal Way
Oatmeal is actually one of the best breakfasts you can have. Oats are low in the Glycemic Index, which allows the slow release of sugar into your bloodstream. Why is this important? Because it's shown that high GI foods have a negative impact on your mood. As well as this, they are also another source of the mineral selenium that we talked about earlier! A cup of oats for breakfast is all you need, and you can combine it with your banana and dark chocolate for a yummy breakfast that's sure to start you off in the best mood for the day.
Conclusion
Whether you're anxious, depressed or just feeling stressed or low all the time, these foods are great for boosting your mood. The fact that they are the best brain foods simply means that not only will your mood get a boost from them, but so will your thinking and focus. And you know, if you feel like you may be suffering from depression or anxiety, try some other ways to calm down. If eating the right foods doesn't help, please speak to your health professional as soon as possible. Don't suffer in silence. Things do, and will, get better.
---
Get into the best shape of your life and set out on the path to becoming the best version of yourself by joining a yoga and culinary vacation that will pamper your soul and taste buds!