Food Related Trends All Food Lovers Should Be Looking Out For in 2018
The go-to resource for choosing your dream culinary vacation. Find all you need to know about the top destinations and ways to elevate your cooking skills & knowledge.
Discover Culinary Vacations now
Food trends come and go in the blink of an eye. Last year's predictions have either stuck with us – think about the many food bowls, plant-based recipes, matcha coffee, or matcha ice-cream popping in our Instagram feeds – while others have vanished without too much impact.
That said, if you're curious to find out what gastronomic treats we will be seeing a lot of in 2018, you're in luck! Sit back and enjoy as we share some insights on food-related trends predicted to be making an impact in the culinary world next year!
Poke bowls
Image credit: Pinterest
In 2017 we saw a rise in any type of bowls, and especially Buddha bowls, but for this coming year, it's Hawaiian cuisine's time to rise and shine. Poke bowls are found practically everywhere in Hawaii, but they are slowly making their way to the rest of the world.
Mindfulness
In 2018, more and more consumers will want to know and understand the ingredients of the food they consume. They will also look into the company's values and if they align with them before they make a decision to purchase its products and/or services.
The holistic approach to vacations fits perfectly with this food trend. Vegetarian cooking holidays are not just about the food cooked and eaten, but also about the facilities and whether they align with the holistic values of the consumers.
Flowers in your drinks
We've already enjoyed elderflower cider and lavender lemonade this year. It's time to see more of these lovely flavors popping up in our drinks. You shouldn't be surprised to see drinks infused with hibiscus, rose, elderflower, or lavender setting a trend soon.
Multi-sensory experience
This coming year, food lovers all over the globe will crave to hear and feel, as much as we want to feel connected with what surrounds us. And food is the perfect medium for an interesting multi-sensory experience. The unicorn-colored foods have already made an impact in the industry, but now we want to take it a step further. Maybe not everyone loves the sounds of slurping, crunching, and chewing. However, enough people do to make it a new hot trend for 2018.
Sparkling water
Image credit: Sparklingbitters.com
If you have been avoiding soda like the plague because of how bad they are for our health and plain sparkling water doesn't do it for you, then you should be happy to read that in 2018, there's going to be a surge in alternative flavored options that are going to be filling in shelves in your neighborhood grocery stores and market. Also, expect to see a rise in the variety of non-alcoholic cocktails (mocktails) 'popping up' in restaurants and lounges worldwide.
Middle Eastern cuisine
The street food from the Middle East is making its way into the rest of the world's restaurants. While lamb is a stable, more attention will be given to meat-free dishes, such as falafel and hummus.
This has been a trend already in many European countries and it doesn't seem to stop. More so, in 2018 we won't just talk about Middle Eastern cuisine, but we will know to identify which food is from Morocco and those that originated in Israel.
Root-to-stem cooking
Vegans and vegetarians can rejoice as more cooking will be done by using the entire plant. This along with an increase in plant-based protein and other products will make for happy and healthy consumers. The vegetables are no longer just a side dish. Now, they take a very colorful center stage!
According to a Pinterest study, peas and beans are going to be our top snack choices in 2018. Edamame is already quite popular, and the trend is here to stay. Along with this, we are also searching for more vegan dessert options and plant-based protein options.
Tea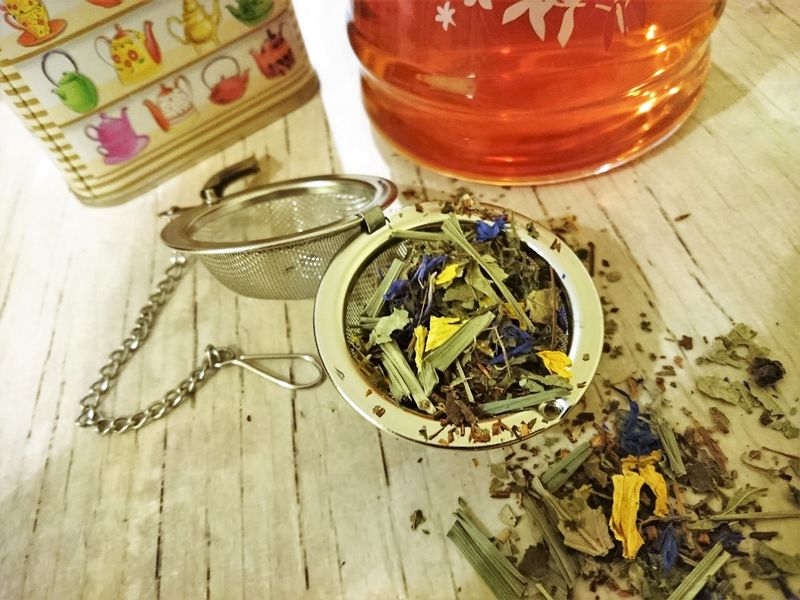 Tea seems to be one of the hottest (pun intended) trend for 2018. Sales of herbal teas (as well as green tea) are on the rise for home consumption. This also means that more and more joints that are brewing various types of tea will be popping up in the streets.
Farm-to-table
As the world population grows and moving to urban areas, there's a tendency to go back to the origin of food. The farm-to-table movement is going strong, more and more people opt for a plant-based, and are continuously looking for easy and practical ways to purchase directly from producers.
Protein coffee
But coffee lovers shouldn't worry cause the fancy trends are sticking with the brew. We've already seen an increase in "protein coffee", which just means we are now adding superfood powders to coffee. And yes, the trend has already been seen on Instagram where more and more fitness enthusiast share photos of their coffees spiked with vegan protein powder.
Technology
The future is here: we can now tell Alexa to buy the food for us. And it is already possible for our smart refrigerators to let us know what we run out of so that we can order it. It may be possible that in 2018, the same smart refrigerator can tell Alexa to order the food for us and we would never run out of our staples. Thinking about it, I'd be just as glad to have my fridge send my grocery list to my smartphone.
Gut-friendly food
If you didn't know already, paying attention to the health of our gut (intestines) is predicted to be a major trend. Anything that can be pickled or fermented will be on the menu, so expect to enjoy kimchi, miso, kefir, sauerkraut, and many more probiotic foods.
Bacterias which are commonly found in our gut have been linked to many health issues, so we shouldn't be surprised at all to find they will be trending next year.
---
Ready to give the plant-based diet a try? Get ahead of the trend and learn how to cook delicious healthy food during a vegan culinary retreat!