Useful Food Photography Tips to Stand Out on Instagram
The go-to resource for choosing your dream culinary vacation. Find all you need to know about the top destinations and ways to elevate your cooking skills & knowledge.
Discover Culinary Vacations now
Food is actually one of the hardest subjects to photograph well, but most people think it's as easy as pointing your camera or phone at your meal and snapping away. For every good food photograph that you'll see on Instagram, I bet you'll see ten more murky, badly lit, and strangely colored images of food.
How to avoid these mistakes and get your food images noticed for all the right reasons? Read on, and you'll soon be filling your Instagram feed with delicious-looking shots of food that's sure to get plenty of likes.
Lighting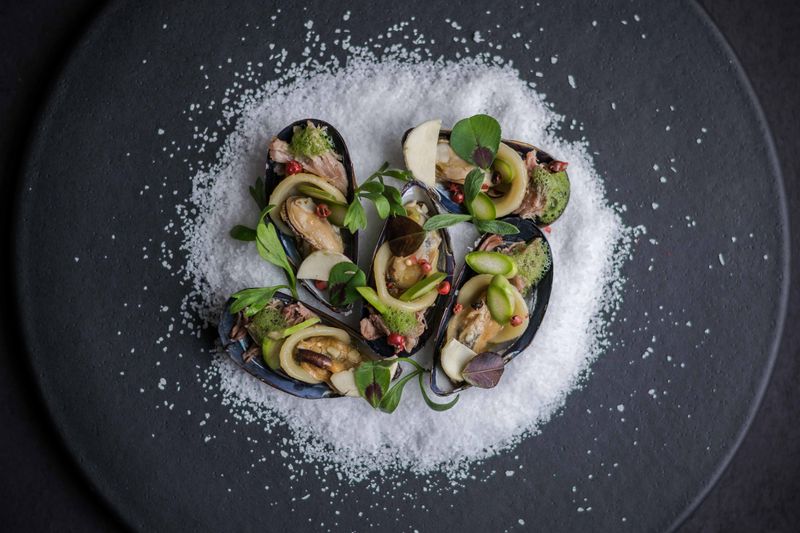 This is one of the most important aspects of food photography. Food generally looks better in natural light, such as you'll get from a window, which doesn't face direct sunlight. Backlighting or side lighting is a great way to show the texture and contrast of the food. To backlight, place the dish in front of a window and shoot from the front. Try to place some gauzy diffusing material behind the dish and in front of the window to provide a plain background for the delicious food you wish to shoot.
If you don't have a purpose-built reflector, you can use aluminum foil that has been gently scrunched up and smoothed out again, a white card or a cloth, or even a mirror. Anything that will reflect light off it and back onto the food can be used as a reflector. Simply place or get someone to hold your reflector directly opposite your light source, and adjust the angle to get the maximum light bounced down on your dish.
Professional food photographers often use strobe or flashgun lighting, diffusers and reflectors to mimic natural light, but this takes a lot of practice to get right. Don't be tempted to use the built-in flash on your camera or phone – it will make your food look terrible.
Styling your food
Image credit: Instagram
It may sound bizarre, but some people make an entire career out of being a food stylist. The food and any props or tableware need to be arranged in a way that looks good in a photograph. Make sure any cutlery and table linen is clean and arranged in a visually pleasing way.
Place the food gently on the plate so that it isn't broken or jumbled up, and arrange it so it looks good through your viewfinder. Food is best photographed as freshly cooked or prepared as possible, which is why it's necessary to have your camera set up and ready to shoot immediately the food is plated or delivered.
This means having set your exposure and white balance correctly and having your camera at the correct height. This is achieved by using a plate with something on it to get the light and settings right. It doesn't' matter what you use as a food substitute, although something similar in color or texture will help you get a better idea of what your final images will look like.
Use different angles
Image credit: Instagram
Try shooting your dish from different heights and angles. Most people make the mistake of shooting down from eye level – make your images stand out more by getting a mixture of shots from different positions. Go right down to the level of the dish and shoot from there, or try shooting straight down.
Try to fill the frame with your image, then you won't have a tiny fish swimming in a sea of empty space. Don't be afraid to get in close and cut off the edges of the plate or board that your food is on.
One important thing to bear in mind is how your images will look in Instagram's square format.
Macro shots
Photo credit: Instagram
Macro images are those that are taken from very close up, focusing on only a small part of the food. They can be very effective, but you will need a special macro lens and a sturdy tripod in order to shoot like this.
Capture local specialties

Each country and culture has its own cuisine, so you should make an effort to try and capture the local dishes. Don't forget about street food – you can get some fabulous shots of this. Take some shots of the locals preparing the street food, too. Try and get to the local food and produce markets, as they are filled with an amazing array of ingredients that make beautiful photos. If you're shooting inside, you may need to increase your ISO settings in order to get enough light to your camera sensor.
Post processing
Your food images will benefit from some fine-tuning in an image editor. If you have your laptop with you, editing your images from a desktop photo editor might give you more control over the adjustments. You can crop, fix exposure issues, adjust the color and contrast and many other things. Some image editors offer one-click overlays and presets (like Luminar or Lightroom presets), which give your images a specific look. There are also mobile photo editing apps such as instasize that give more control over the photos than your phone's built-in photo correcting options – try and see what suits you better.
It's wise to concentrate on sharpening, color, and brightening rather than adding filters to your images. Remember, less is often more!
Set your style
Before you start planning food shoots, think about how your Instagram feed looks as a whole. You want to keep a similar style with your images, and that means having a good look at your feed and removing any images that don't flow nicely together, or any that don't fit in with the overall 'look' of your feed. Once you start post-processing your images, try to stick to a consistent feel to your image editing, and try to avoid drastic color or style changes.
---
Seize the moment and capture the flavors of the world with your camera on an unforgettable cooking holiday!