Eating Organic Food - What You Need to Know
We're expert culinary travellers and we love helping you. BookCulinaryVacations is the largest culinary travel website with 1117 unique listings in 267 destinations around the world.
Discover Culinary Vacations now
Eating healthy food in today's world is close to impossible. With processed meals becoming common, it is often challenging to find food that hasn't been changed. The good news is that people are becoming aware of the side effects of processed foods and the trend of going organic is gaining momentum.
If you want to add organic food to your diet, you must know a few things. Because there are so many labels and claims going around in the organic market, it is sometimes difficult to understand what the hype is all about and why it is beneficial for your health. This is why we've made it our mission to show you the basics of eating organic.
But before we discuss those, know what organic food essentially is.
What is organic food?
In layman terms, food that is 'organic' is grown without the use of synthetic pesticides and antibiotics, and preserves the environment instead of harming it. According to the United States Department of Agriculture (USDA), any product that adheres to these rules and isn't bio-engineered is organic. Food that is grown organically must also be free of any bio-engineered genes or GMOs, sewage sludge-based fertilizers, and petroleum-based fertilizers.
Now that you know what organic food is, let's dive straight into other crucial aspects you need to know.
Organic food isn't just fruits and vegetables
If you haven't done research on the topic or have heard the term recently, you might believe organic food is limited to fruits and vegetables. However, this is far from the truth because both poultry and meat come under this label as well.
While organic vegetables and fruits are free from pesticides and other harmful chemicals, milk, cheese, eggs and meat that are organic come from animals that aren't injected with antibiotics or given unsafe and contaminated feed.
Industrially raised animals are often fed unnatural diets that comprise of corn, hormones, and other dangerous medications. The products from these animals have long-term adverse health effects on people who consume them, especially young children.
Organic differs from all-natural foods
One common misconception that surrounds organic food is 'natural' or 'all-natural' food is also organic. However, this is far from accurate because organic food needs approval by the USDA.
Because approval takes thousands of dollars and a lot of time, farmers and producers often label their food as natural instead. So, if you want to be 100% sure you aren't just buying something that isn't processed, make sure you purchase organic that is labeled appropriately. Also know the USDA only certifies food from Canada, Japan, Israel, European Union, India, Switzerland, Mexico and New Zealand, so don't fall for a label that comes from any other country.
Organic food is great for the environment
Eating organic food also reduces your carbon footprint. Chemicals used in conventional farming can damage the eco-system. On the contrary, when you go organic, you're showing the universe you care about the products you use.
People who eat organic are happier, healthier and they know they're not harming the world through their actions.
Going organic doesn't change your lifestyle
Most people back out of going organic because they believe it will restrict them and they will have to only buy organic food. However, this is far from accurate because the level of organic you want to achieve depends on you.
You can buy organic fruit at a time or go full-blown organic with everything you consume. What you have to remember is that it all depends on you and your comfort. If you don't think you can skip on that pizza or fries then don't pressure yourself and believe it makes going organic useless. Remember that small steps will help you eat healthily, so there's no need to feel rushed.
Organic food doesn't have to be expensive
Perhaps one of the most common things you'll hear is that organic food is only for the rich. Though food grown without pesticides is expensive because it requires more labor, takes longer to develop, goes bad faster, you have other options.
For example, a lot of farmers can't afford the organic label but are trusted to grow food free of pesticides and chemicals. These farmers will sell their products for a lower-than-standard price, and so you can enjoy healthy eating without spending a lot. Other than this, you can also grow your own fruits and vegetables or even have a farm of your own. Finally, you can check the internet for programs that provide supermarkets near you with organic produce at a low cost.
Organic food is fresh and tastes better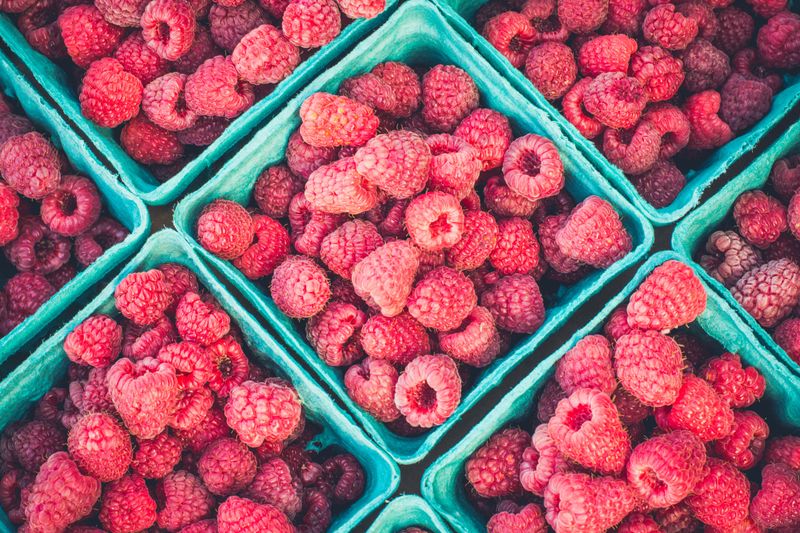 Do you know why people who eat organic food can't go back to their old habits? It's because organic food tastes so much better than its counterpart. Since this produce is grown using natural methods, it is fresher and tastes as it is. The biggest problem with food that is injected with hormones, antibiotics or which has an excess of pesticides is that it doesn't only lose its nutritional value but the taste as well. Moreover, when you buy organic food, you can be sure about its freshness because it can't last long without pesticides.
Organic food improves your health
Finally, one reason you should consider organic food is that it is the healthiest option out there. Without chemicals and hormones plaguing the food, you can rest assured you are getting the purest nutrients. While everyone knows eating processed food can give way to heart disease, many people are still unaware that consuming food that isn't organic can lead to infertility along with a host of other health conditions such as skin rashes. That's right. Traces of pesticides in fruits and vegetables can trigger severe allergic skin reactions which require treatment by a dermatologist.
There are numerous advantages to eating organic, but the one thing you need to remember is that you should buy intelligently and try growing your own food if you want to reduce your expenses and do some good for the environment.
---
Learn how to find the best local produce and use fresh ingredients to prepare finger-licking dishes on a cooking holiday!
Follow Jenny on Twitter.