Can Sweet Desserts be a Good Source of Nutrition?
We're expert culinary travellers and we love helping you. BookCulinaryVacations is the largest culinary travel website with 1115 unique listings in 267 destinations around the world.
Discover Culinary Vacations now
Nowadays, healthy eating has become an indispensable part of life. A good amount of nutrients and proteins are essential for leading a healthy lifestyle. Along with proper diet, physical activities can help you to reach and maintain the weight and reduce the risk of life-threatening diseases such as cancer.
A diet full of nutrients promotes your overall health whereas unhealthy eating habit leads to obesity which presents an abundance of disadvantages to your health. Moreover, unhealthy eating leads to dangerous diseases like cancer, heart attacks, hypertension, osteoporosis or even death. Hence, by simply making smarter food choices, we can prevent ourselves from developing many health issues.
According to the American Diabetes Organization, health conditions such as hypertension and Type-2 diabetes are now increasingly seen in children, teens, and young adults which are primarily caused by an unhealthy diet.
By adopting a healthier lifestyle, one can maintain his or her health and fitness. However, considering the fact that many of us are dessert lovers (and therefore not willing to completely restrict ourselves from desserts), could it be possible that we are able to stay healthy and keep eating cakes too? Or better yet, can sweet desserts actually be considered nutritious? Well, as you may have guessed, the answer is yes. However, it really depends on the ingredients used in making the cake or pastry.
Desserts that have nutritious value are prepared with high-calorie ingredients including coconut milk, grass-fed butter, dried fruits, nut flours, and nuts. Desserts like energy bars can be incredibly dense and filling, they are ideal to consume if you are training for a marathon or spending a couple of hours to Cross Fit every day but if you are not but looking for an alternative sweet dessert that is lower in calories, these energy bars are perfect. However, the amount taken must be absolute key – like everything else, we must not go overboard even though it is relatively healthier than a typical dessert.
Cakes containing dried or fresh fruits, nuts, seeds and other nutritious ingredients can also be a more nutritious alternative to the traditional dessert recipes solely made of flour, sugar, and butter. These fruit-filled or fruit-topped cakes can be an excellent source of antioxidants, calcium, potassium, iron, niacin, magnesium, Vitamin E. If you love sweet desserts and you're currently in India, then you can use online cake delivery in Hyderabad and experience for yourself how a desserts can be delicious and healthy too!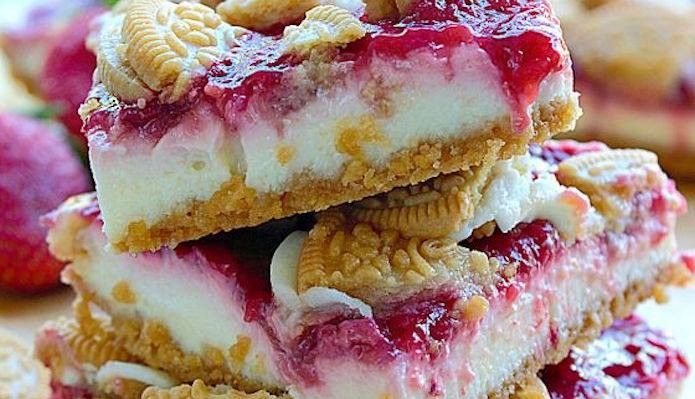 Image credit: Readunwritten.com
Keep in mind that treats with labels like organic, vegan, and raw aren't necessarily always healthy as they are often packed with sugar. That said, you can certainly replace old-fashioned calorie-packed desserts with fruit-based desserts consisting of dried fruits, milkshakes, dark chocolates, nuts, fruit salads and much more. So, feel free to indulge in sweet treats every once in a while as frequent consumption is not recommended. Have a hankering for a slice of mouthwatering cake but don't have the time to make it yourself or go to your favorite bakery? Opt to order cake online instead!
Rules to Keep In Mind When Consuming Sweet Desserts
Sweet desserts are scrumptious but remember that they are often overloaded with sugar and high in calories. Here are some helpful tips to keep in mind when enjoying desserts:
• Savor the flavor and texture – It is good to eat sweets slowly as you will be able to 'experience' it on a whole new level.
• Opt for quality vs. quantity – More isn't necessarily better. With decadent cakes, it's best to opt for smaller quantities so you won't overindulge.
• Don't eat sweets in the afternoon as well as in the evening – As much as possible, try to enjoy sweet treats in the early/ mid part of your day.
• Don't eat sweets before a workout – This way, you can prevent yourself from experiencing reactive hypoglycemia aka sugar crash.
• Don't replace meals with dessert – Remember that no matter how nutritious it is, it doesn't replace the nutritional value of a balanced meal.
---
There's no better way to ensure that the desserts you're consuming are actually nutritious than whipping it up yourself! Go on a pasty & baking vacation to learn how to bake and create sweet masterpieces that are sure to 'wow' your friends and family!