Find YOUR Antipasto: A Geographic Guide to Authentic Italian Appetizers
The go-to resource for choosing your dream culinary vacation. Find all you need to know about the top destinations and ways to elevate your cooking skills & knowledge.
Discover Culinary Vacations now
From the beginning to the end, an authentic Italian meal is a culinary specialty, enabling it to become one of the world's most popular cuisines. Everyone you meet most certainly has had their due share of pizza, tiramisu, pasta and risotto in their lifetime. These foods are so common everywhere you go, that you might miss some of the subtler intricacies of the traditional Italian meal, the antipasto for instance.
In Italian, Antipasto literally means 'before a meal', and it refers to a variety of appetizers found in Italian cuisine. The tradition of the antipasto dates back to medieval Italy, where sweets and savories were mixed and matched so that the diners looked forward to the subsequent meal.
Originally, only seasoned nuts and cured meats made the menu, but over the years newer and more exciting dishes have been added to the repertoire of the antipasto, which is meant to engage the diner for the meal that comes thereafter.
One of the probable reasons why Italian cuisine is so popular all over the world is because it tends to many separate tastes, and has a variety to include anyone who chooses to partake in. Today, authentic antipasto platters include a wide range of marinated artichoke, cured meats, sugared nuts, olives, pickled onion, and seasonal fruit. Each flavor gets representation in an antipasto.
Each region of Italy has a typical culinary style, and antipasto dishes from different regions display a unique ingredient combination to make their mark. This post can serve as a guide to finding an antipasto that would best resonate with your taste buds. Read on!
Note: BookCulinaryVacations offers a flexible cancellation policy. Should you not be able to travel as scheduled, we'd be happy to help you alter your booking with the same organizer or a different organizer.
Traveling to Italy in 2021
Nationals of the European Economic Area (EEA), Switzerland, as well as some third-party countries (including Israel, UK, USA, and Canada) may enter Italy.
Except for the EEA nationals (that includes the European Union), everyone entering Italy must present a negative COVID-19 antigen or molecular test taken no longer than 72 hours before arrival.
EEA nationals must have either: a negative COVID-19 antigen molecular test taken no longer than 48 hours before arrival, or a COVID-19 recovery certificate, or a COVID-19 vaccination certificate showing that they've been fully vaccinated at least 14 days before arrival. Only the EU-approved vaccines are accepted.
The EU digital green pass is also accepted not only from EU passengers but also for Canada, Japan, and the US travelers.
Passengers who transited through India, Bangladesh, or Sri Lanka in the past 14 days must carry a negative COVID-19 antigen or molecular test taken no longer than 72 hours before arrival. They'll still quarantine for 10 days and need to take two additional tests (upon arrival and at the end of quarantine).
Passengers who transited through Gibraltar or the UK in the past 14 days must show a negative COVID-19 antigen or molecular test taken no longer than 72 hours before arrival. They must self-isolate for 5 days and take another test at the end of quarantine.
Starting from May 24, all passengers wishing to enter Italy, via all means of transportation, are required to complete the digital PLF, prior to entering the country. Passengers arriving in Calabria, Puglia, and Sicily must present a completed health declaration prior to arrival.
More details can be found here (official source).
The German influence is there for all to see, with rich cheeses like Gorgonzola utilizing the brilliant dairy produced in the meadows and pastures of Northern Italy. Fresh herbs are often used to compliment the dairy products; think crunchy balsamic onions and basil pesto. The meat ranges from the sausage like hashed mortadella, to the cured specialty, prosciutto de Parma.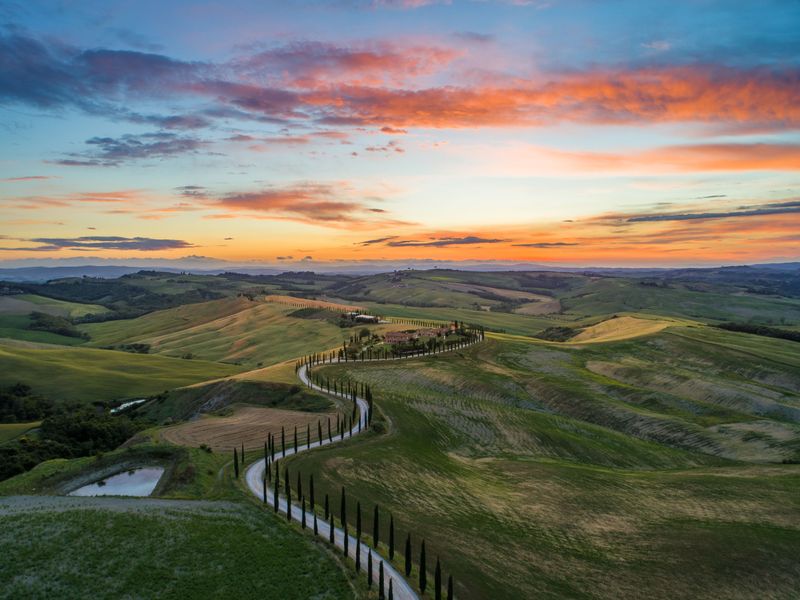 Rich sauces and cheeses are the hallmarks of Central Italy, centering around Tuscany, Florence, and Rome. The menu includes a variety of seafood on top of the usual selection of meats and cheeses. Salami, fontina cheese, and salmon are unique to this platter, as is fennel and the exquisitely named pecorino Romano, right from the capital itself.
Here is where the Italian and the Mediterranean melds, producing rich variations of antipasto. Featuring tomatoes combined with herbs, creamy cheeses, and fresh seafood; Southern Italy brings an entire range of newer products, like artichokes and burrata mozzarella. Also, the warmer climate yields some of the best olives in the land.
Sicily has it all. Combining the warm climate of the South, the culinary authority of the mainland, plus the inland coast supplying ample fresh seafood; Sicily has one of the most colorful cuisines in the world, epitomized in its antipasto. Raisins, sweet garlic, and artichokes are used on top of the usual cured meat and cheese to bring to you some of the tastiest dishes in all of Italy.
Antipasto is a fun way to begin your dining. It keeps the guests interested and on their toes for the entire meal. Ensure that your guests are never bored with a selection of the most authentic Italian Appetizer, the antipasto!
---
Itching to sample and learn how to whip up mouthwatering authentic antipasto in your own kitchen? There's no better way to do so than to book yourself a spot on a culinary vacation in Italy!